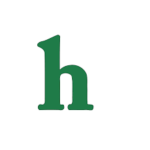 Adam Levine fan on stage gives the Maroon 5 frontman a scare.During Monday night's concert in Anaheim at the Honda Center an overly zealous female fan jumped up on stage and ran towards Adam Levine from behind.
Maroon 5 fan hops the stage, gives Adam Levine a scare
Adam Levine was in mid son with his back to the stage hoping fan who ran him down from behind throwing her arms around the singer's neck and holding on for dear life. Adam Levine was left with a memo from his female admirer. The fan's fingernail scratched the "Sugar" hitmaker's ear and found him more than a little taken by surprise.
Adam Levine, not thrilled by fan's display of affection
The video shows the female fan dressed in a short black dress and heels climb the stage from the front row and run toward her music idol. A startled Adam Levine attempted to break free from the female's grasp, he then asked the woman to calm down putting his arm around her until she was escorted off the stage by the security guard.
Levine finished the song before he said he addressed the incident stating, "That was f*ckin' weird, right?" Levine said told the crowd, revealing that the fan even cut his ear with her fingernail. He went on to say, "It's just weird to be, like, you're in the moment, you're singing, and your eyes are closed, and you're having this beautiful moment, and the next thing you know someone's in your face. Super terrifying."
After the concert ended fans began blasting the excited female who made her way to the stage to touch her idol. Fans complained that it was people like her that make security barriers necessary and ruins the intimacy of the concert for everyone else.

Come on now fans isn't this one of the hazards, or perks of the job?And for those other fans trashing this lucky female who made in on stage, could that be coming from your envy? Because how many Adam Levine fans, male or female would not want the chance to get up close and personal even briefly. Goes with the territory, and as much as many would like to complain that it may be wrong to invade the celebrity's personal sometimes it is just really hard for some us fans to control ourselves, especially from the front row, right?
If you had the chance to get that close to Adam Levine, or your favorite celebrity would you take it? Besides is it not just a bit flattering knowing you have that kind of power over your fans?