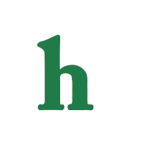 "Zombieland 2" the sequel to this pop culture 2009 film looks as if it is finally getting underway. Sony Pictures is getting serious in this zombie crazed day and age ans has taken the first steps to begin filming the "Zombieland 2" sequel.
"Zombieland 2" will the story continue?
Step one for "Zombieland 2" has been taken and Sony has hired Dave Callaham to pen the sequel under the supervision of director Ruben Fleischer.
Fleischer is also signed on to return to direct the "Zombieland 2" Sequel working closely with Dave Callaham's script. Callaham is well known for his hit scripts becoming blockbusting hits such as "Barrow" which is the film" The Expendables," and his most recent credit includes Legendary's revival of"Godzilla."
Will "Zombieland 2" find as much success as the original?
The new writing and directing team are getting very serious about getting this new "Zombieland 2" Sequel project underway. "In 2009 "Zombieland" a cult favorite sleeper film grossed $100 million worldwide.
Now for the big mystery question that all "Zombieland" fans are wondering, will the original cast of, Jesse Eisenberg, Emma Stone, Woody Harrelson, and Abigail Breslin pick up where the first film left off, or since their popularity and demand in film, and most likely paycheck hikes have increased will a new cast and a new story for "Zombieland 2" be in order, and will hit be the pop culture smash hit that the original was/is?
What are our thoughts on "Zombieland 2" is a sequel sure to be a hit or is the zombie theme getting played out and ready to be retired now?