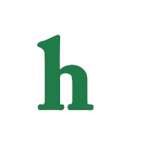 It's a good thing she likes kids, because Zoe Saldana is pregnant with twins. As Hollywood News Daily previously reported, the actress is expecting her first child with husband Marco Perego later this now.
Zoe Saldana pregnant with twins
However, just one day after the big baby news, an even bigger announcement has been made, Zoe and Marco are having twins. "She's thrilled," a source told E! Online.
Zoe's busy life
It seems that Zoe Saldana will be one of Hollywood's busiest moms. In addition to being pregnant with twins, the star has signed on for three "Avatar" sequels, and could be starring in another "Star Trek" film and possibly more "Guardians of The Galaxy" movies. We can't wait to see how Zoe Saldana's baby bump grows now that we know she's pregnant with twins.
What do you think about Zoe Saldana being pregnant with twins? Will it affect her career? Tweet us @OMGNewsDaily or leave a comment below.