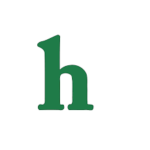 Disney star Zendaya is set to play late R&B princess Aaliyah in a new Lifetime Network biopic movie.
Zendaya Coleman to play late singer Aaliyah in Lifetime movie
In addition to the Aaliyah movie, Lifetime is has also announced a biopic about the late Whitney Houston, which will premiere in 2015.
Aaliyah was a beautiful young singer who shot to fame with hits such as "Try Again," "Are You That Somebody," and "One in a Million." She also starred in the vampire film, "Queen Of The Damned."
Aaliyah's shocking death
Unfortunately, Aaliyah died in a tragic plane crash in 2001 when she was only 22-years-old. Fans still mourn her death, and wonder what she would have contributed to music had she lived.
Meanwhile, Zendaya Coleman resembles Aaliyah, and can sing and dance. The started on The Disney Channel, and recently participated on ABC's "Dancing With The Stars."
What do you think about Zendaya portraying Aaliyah in a new Lifetime movie? Tweet us @OMGNewsDaily or leave a comment below.