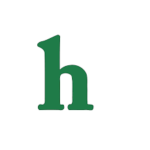 Say it ain't so! Zendaya Coleman has officially dropped out of Lifetime's Aaliyah biopic, just days after it was announced the Disney star was set to star as the late singer.
Zendaya drops out of Aaliyah Lifetime biopic
"Aaliyah has always been a source of inspiration to Zendaya," her official account tweeted. "She was honored to portray her and pay tribute to her. If she is going to do it, she wants to do it right."
It seems Coleman may have had some creative differences with how the movie was being made.
Creative differences?
We admit we were really looking forward to seeing Zendaya take on the role of the beautiful and talented Aaliyah, but now it's not going to happen. (Yeah, we're a little upset.)
It will be interesting to see who will replace Zendaya and take on such a big role, as biopic are highly criticized by fans.
What do you think about Zendaya dropping out of the Aaliyah biopic? Tweet us @OMGNewsDaily or leave a comment below.