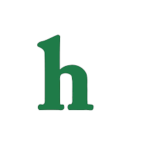 Zac Efron reportedly wants a role in the "Magic Mike" sequel, and fans are just fine with that.
Zac Efron to star in 'Magic Mike' sequel?
The buff "Neighbors" star reportedly has been vying for a role alongside Channing Tatum, Matthew McConaughey, and other in "Magic Mike XXL," which is currently in pre-production, and set for a summer 2015 released.
Zac Efron allegedly has no problem taking it all off for the camera, and has a great body to boot, so why not?
We saw the actor strip down in "That Awkward Moment," along with fighting with sex toys, so it seems Zac doesn't easily embarrass.
Conflicting reports
However, Gossip Cop is reportedly that this isn't true, and that Efron hasn't asked to be in the "Magic Mike" sequel. Way to ruin or fantasies!
Would you like to see Zac Efron starring in the "Magic Mike" sequel? Tweet us @OMGNewsDaily or leave a comment below.