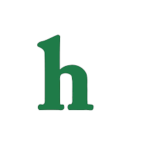 Zac Efron had a wild night at the 2014 MTV Movie Awards. The "Neighbors" star delivered two of the best moments of the night on stage.
Zac Efron goes shirtless at 2014 MTV Movie Awards
Zac won the award for "Best Shirtless Performance" in "That Awkward Moment," and received the golden popcorn from Jessica Alba and "Fifty Shades of Grey" star Rita Ora.
The actor didn't want to take off his shirt for his acceptance speech, but Ora had other plans and came up behind him and ripped the shirt off!
Of course, the fans went crazy to see Zac Efron's chiseled body, and then the actor just embraced it, taking the shirt all the way off and flexing his muscles in an LOL moment.
Efron makes out with audience member
Later, when Zac and his "Neighbors" co-stars Seth Rogan and Dave Franco present the award for "Best Kiss" the trio did a bit where they kissed audience members.
Franco gave his audience member a sweet light peck, while Efron really went for it, and all out made out with his lucky lady.
Of course, Seth Rogan got "his mom" whom he really made out hard with for the comedy bit.
What did you think of Zac Efron's shirtless moment and making out session with an audience member at the 2014 MTV Movie Awards? Tweet us @OMGNewsDaily or leave a comment below.