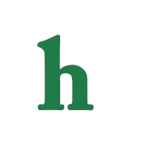 Zac Efron is allegedly in the market for a new girlfriend, and he wants Ryan Gosling's longtime love, Eva Mendes. (This could cause some trouble.)
Zac Efron wants to steal Ryan Gosling's girlfriend Eva Mendes
Could Eva really have two of Hollywood's hottest actors fighting over her? It seems Zac has a list of lucky ladies he'd like to date and Mendes is at the top.
"[Zac Efron's] always loved her look and thought Ryan Gosling was insane not to put a ring on her finger. If she was even remotely interested he'd jump at the chance," a source revealed.
Zac Efron's ailing love life
Efron hasn't had a serious girlfriend since Vanessa Hudgens, and is finally ready to start dating again. However, he may want to find a woman who isn't already in a serious relationship, as Ryan Gosling isn't the kind of guy a woman would easily walk away from.
There's also a considerable age difference between Zac Efron, 26, and Eva Mendes, 40, which could be a potential problem as Eva likely wants to settle down soon, and Zac is probably still a little too wild for her.
What do you think about Zac Efron wanting to date Ryan Gosling's girlfriend Eva Mendes? Tweet us @OMGNewsDaily or leave a comment below.