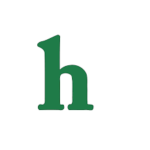 Zac Efron has landed a new role in an adaptation of John Grisham's "The Associate." The actor will also produce the film.
Zac Efron to star in 'The Associate'
However, as Zac's move roles begin to pile up, (He starred in "That Awkward Moment" last year and "Neighbors" in 2014.) fears over his alleged drug addiction are growing.
Recently, Zac Efron was involved in a fight on L.A.'s skid row, and many believe the former "High School Musical" star was there looking to score drugs.
Has Zac relapsed?
Efron has been in and out of rehab twice already, but may have relapsed yet again. His drug of choice is said to be cocaine, although he allegedly drinks a lot as well.
In fact, last year when Zac Efron broke his jaw he said he had slipped in some water at his home, but insiders claim that wasn't the case at all, and that he injured himself during a drug binge.
"Zac came out of rehab and almost instantly started using drugs again. He even does drugs alone. It's sad," a source told In Touch.
Efron has so much talent for the dramatic as well as comedy performances, it seems such a waste for him to risk it all on drugs and alcohol. We're hoping Zac can get all the help he needs because we're huge fans, and don't want to see him end up another Hollywood statistic.
What are your thoughts on Zac Efron's new role, and alleged drug use? Tweet us @OMGNewsDaily or leave a comment below.