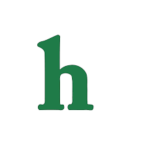 Celebrity relapse, is Zac Efron using drugs again?
Zac Efron's friends are really very concerned about the 26-year-old actor, in fact they are down right "worried sick" about him.
Zac Efron could have fallen off the wagon again according to recent reports that those closest to him believe he is back on drugs.
As previously reported, Zac was involved in a nasty brawl earlier this week when he ended up in a shady are of L.A. in the late hours of the night.
Efron claims his car ran out of gas, his "bodyguard" got attacked and when he went to help he got socked in the face.
"Zac's a loner," a source said.
"He goes out rarely and the idea of him driving for miles to go to some sushi restaurant in downtown L.A. after midnight is preposterous."
It is also reported that Zac Efron's body guard is a convicted drug dealer, who has recently been spending a lot of time with Zac.
 Is Zac Efron's life crashing down around him?
News reports also claim that Zac Efron is broke and desperate for cash because he has spent his entire $18 million fortune on a fast and hard partying lifestyle, one that found the "High School Musical" star in rehab twice in 2013.
He has also recently placed his mansion on the market because he is so allegedly strapped for cash. Zac Efron sure has been making numerous news headlines, and not in a positive light lately.
Lets just hope Zac Efron has not relapsed into his drug addictions again, and finds that order and stability that his friends are so worried that he has lost again.
Do you believe Zac Efron has relapsed again?