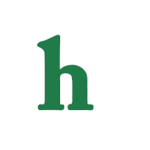 New zombie show Z Nation coming this fall
Z Nation is a new zombie apocalypse drama that will be added to the fall lineup on the Scfy channel.
Scfy announced on Monday that to keep in line with peoples fascination about the zombie apocalypse they have ordered the 13 episode drama Z Nation to draw in more viewers.
The story line in Z Nation reveals it will follow the struggle of a group of humans who are living a day to day battle fighting to survive the post-zombie apocalypse world.
The show will be produced by Asylum, the company who produced Sharknado.
Producer Karl Schaefer claims that Z Nation will have an unique take on the subject, and bring viewers into an area where no other zombie has gone before.
"[The show adds] a sense of hope to the horror of the apocalypse — our everyday heroes take the fight to the zombies."
Z Nation will delve three years into the future following the zombie apocalypse, focusing on what is happening after the zombie virus hits America.
The show's plot will focus on one survivor that is transported across the country to a lab where a sample of his zombie-free blood can hopefully bring a cure by creating a vaccine.
The show's twist, the lone survivor has a major secret that could benefit the world.
Will Z Nation compare to The Walking Dead?
Many zombie fans are skeptical of a new zombie show invading their beloved AMC's The Walking Dead territory, and feel that this will be a non successful attempt to win their views.
But do you have room in your television schedule for a new zombie survival thriller?
Z Nation is set to premiere this fall.
What are your thoughts on Scfy's new zombie apocalypse series Z Nation?