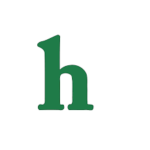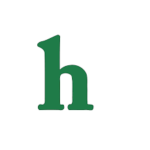 Tempers flare as news on Adam Newman's case continues to grow
The Young and the Restless big story line is continuing to build around Adam Newman.
There seems to be more and more questions being asked, and information starting to come around surrounding the car car crash that may or my not have killed him, and it is one that is keeping the attention of The Young and the Restless soap fans.
Chelsea received yet another mystery phone call, but this time Billy Abbott was with her when it happened and he was not thrilled with Chelsea's information stating that a witness to the car crash claims that Adam Newman escaped the crash.
At the same time Paul is looking more in depth into the accident and has talked with the same homeless man who witnessed the crash, the man attempts to keep to the same story saying that he saw the man who is believed o be Adam Newman climb from the burning car, alive.
After more questioning Paul gets a strange detail that slips out about the witness knowing for sure he escaped the car, but his clothes were on fire, but he was very much a live and cleaned himself up after the bath.
Bath? Paul asks again and the man quickly back tracks and tries to appear confused, except Paul is not buying it.
Paul has been busy, he also received a concerning visit from Billy, who tells him that Chelsea and Victor are conducting their own investigations. Demanding to know if there is any new information on Adam's case..
Paul tells him no, nothing that proves anything one way, or another.
Billy is still not satisfied and heads over to Victor's to confront him,and arrives as Victor and Chelsea are talking about their next move.
Who is really hiding information on Adam Newman, Victor, or Billy?
There is a confrontation between Billy and Victor, that ends with Victor telling Billy that he is afraid that they will find Adam first and he will not get the chance to FINISH the job he started in seeking his revenge against Adam.
Victor makes a call and wants a Chelsea's phone records investigated to see where the calls are coming from, and he wants all the information that Billy Abbott may know.
This scene leads fans to take a closer look at Victor, who May just know more than he is ready to reveal about the real truth with Adam which will come to light very soon.
On a bit of a lighter note Nikki makes nice with her son, revealing the true story about the circumstances that led her to give him up for adoption. He is understanding, and grateful.
Nikki and Victor is also celebrating the anniversary of their latest marriage, and will be taking a trip to Chicago for dinner.
Neil and Leslie are both feeling sad over their break up.
The whole climatic build up in the Adam Newman story is keeping Y&R fans on the edge of their seats.
When will Adam Newman return, how will the show handle the cast change and the story line, and will Billy Abbott get his revenge?
Stay tuned, this story line of the potential plastic surgery AKA face transplant was done before, on "Days of Our Lives" with Roman and John Black, it made for quite the nail biting story line.
Will The Young and the Restless pull a "Days"" move on this?