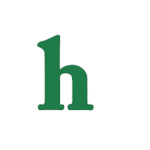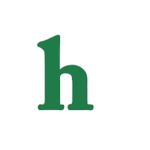 How will Y&R explain Adam Newman's return?
The Young and the Restless' fans may be getting just what they wanted in a way, Adam Newman is rumored to be making a shocking return to Genoa City as early as this week.
The character of Adam Newman's story line plot is growing with a rapid rate, and fans have been missing the beloved character since the firing of Michael Muhney.
But, just how will Adam Newman's new look be explained?
Rumors reveal that The Young and the Restless writer's could be opting for an old ploy in this situation, your everyday face transplant, and or reconstructive surgery.
'The Young and The Restless': Who really knows the real details about Adam Newman?
After all Adam Newman was said to have been involved in a fiery car crash that would have left him badly injured if he had survived.
Dedicated soap fans may remember the "Days Of Our Lives"story cast change involving Roman Brady and John Black's face transplant explanation, fans feel that the story line is heading in that same direction.
Especially since, last week, a witness revealed to Victor and Chelsea that Adam was not in the car when it exploded, and that he had escaped the wreckage.
The news has left "The Young and The Restless" fans wondering where Adam is, and, similar to Victor on the show, many audience members suspect Billy Abbott of foul play during the car accident.
But is Victor the one who really knows where Adam is, behind his disappearance to keep him safe from Billy So many twist and turn are coming, and the story line is quickly unfolding to get Adam Newman back to Genoa City.
But according to soap rumor sites "The Young and The Restless" are auditioning several actors to take over Michael Muhney's role, despite the fan outrage.
How will this all play out?
Will you be able to love a new actor stepping in to the role of Adam Newman, or will Michael Muhney's absence kill that character love for you? Tweet us your "Young and The Restless" thoughts @OMGNewsDaily or leave a comment below!