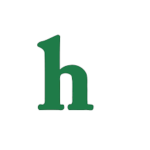 The Young and The Restless celebrates 41-years on daytime TV
The Young and the Restless now has 41 years, and 10,376 episodes under their belts as the cast celebrates the shows 41st anniversary on March 26, 2014.
The Young and the Restless fans had a bit of a treat today getting some flashback scenes as the show celebrated 41-years on television.
Fans got a sweet look back as Paul and Nikki reminisced about their years of friendship going back to their first meeting, and some of the wild times of their youth.
As for the cast they celebrated on Tuesday night as show veterans' Eric Braeden (Victor Newman,) Melody  Scott and Peter Bergman, and the rest of the cast the cast and crew gathered together celebrate their success.
The CBS show has been listed as daytime's top-rated soap since December 1988 and recently renewed the soap's contract through 2017.
"We've been very fortunate that we're still number one and our ratings are even higher than they have been," Scott said.
Soap history made with 41-years of Y&R
"It's a giant chunk of television history," said Bergman, who plays scheming Jack Abbott. "There aren't many 41-year-old shows out there."
The Young and the Restless cast took a moment to remember past cast member's from the show's debut back on March 26, 1973 such as the late Jeanne Cooper who played Katherine Chancellor, up until her death last in May at age 84 remembering her fondly.
"She's up there orchestrating things for sure," Scott said.
At 84, Bell still comes to the studio a few hours daily to answer fan mail and take phone calls, but other than her daughter, no one from the Bell family works on the show anymore.
"Y & R" airs its 10,376th episode on Wednesday. Lauralee Bell, who plays Christine is also the daughter of Y&R's creators the late Bill Bell and wife Lee Phillip Bell, joined the Y&R gang in the celebration attributes the soap's four decade plus success to its familiar characters who fans have loved, hated and made a part of their own lives for so many years.
"There's still so many people they can count on every day when their lives are crazy," she said of the audience. "'It's like their other family. They don't abandon you."
Congratulations to The Young and the restless on 41 years of TV success and wishes for many more.
How long have you been a fan of The Young and the Restless?