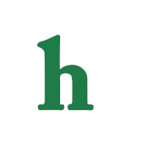 The Undertaker ends winning streak
WWE Wrestlemania star the Undertaker was rushed to a nearby hospital in New Orleans on Sunday night following his match where he being treated for a severe concussion.
The Undertaker was severely injured during his match with Brock Lesnar at WWE Wrestlemania XXX.
He was immediately rushed to the hospital where he is receiving various tests, including a CAT scan.
WWE Wrestlemania star The Undertaker treated for concussion
Reports reveal that The Undertaker, 49, suffered a sever blow to the head causing a concussion, and spent the night in the hospital for observation, and was released Monday morning.
During Sunday's WWE Wrestlemania match between the Undertaker and Lesnar, the Undertaker lost his match at WM 30, his first loss in the events's history.
Following the loss numerous WWE Wrestling spectators expressed their displeasure on the social network Twitter using the hash tag #ThankYouTaker, which is still a trending topic today.
The Undertaker is scheduled to appear on Tonights Monday Night Raw, but as it stands now it is unclear whether his doctors have given him the green light for tonights event.
What do you think about the WWE Wrestlemania event between The Undertaker and Brock Lesnar?