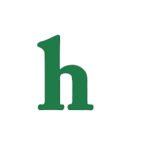 WWE fans mourn the death of Jim Hellwig
WWE superstar The Ultimate Warrior Jim Hellwig died unexpectedly at the age of 54 on Tuesday in Scotsdale, AZ.
The WWE legend had just appeared on Monday Night Raw and had also just been inducted into the WWE Hall of Fame just days before his death collapsed outside of an Arizona hotel.
Witnesses stated that the WWE star had suddenly clutched his chest before collapsing in the hallway at the Gainey Suites Hotel in Scotsdale, AZ while heading to his car with his wife.
A full medical report is expected following an autopsy, but reports reveal at this time that all signs are revealing that the WWE wrestling superstar The Ultimate Warrior suffered a massive and fatal heart attack.
WWE legend The Ultimate Warrior death shocks wrestling community
Hellwig's autopsy is scheduled to take place on Thursday, but according to medical officials there are no signs, or evidence that lead them to believe that drugs or alcohol played any factor in his sudden death.
The WWE officials issued a statement that reads it was "shocked and deeply saddened to learn of the passing of one of the most iconic WWE Superstars ever. WWE sends its sincere condolences to Warrior's family, friends and fans."
Jim 'The Ultimate Warrior' Hellwig is survived by his wife Dana and two daughters.
R.I.P. Warrior.