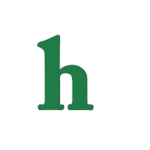 William Shatner showed up to Comic-Con in a wheelchair, and had fans wondering what happened to the beloved "Star Trek" actor.
William Shatner in wheelchair at Comic-Con
Shatner, wheeled in to the mega event and revealed that he had injured himself in a horseback riding accident, The Daily Mail reports.
The 83-year-old Shatner refused to miss Comic-Con where his fans eagerly waited to see him. William Shatner's wheelchair was pushed by a man helping the actor during his appearance at the Legends of TV Land panel in San Diego, California.
Shatner's horseback riding accident
The animal lover revealed, "I was riding a horse and had an accident. The horse got off scot-free. I did not. I wrecked my leg," he told press and fans.
William Shatner's wheelchair fiasco won't last long. Captain Kirk himself says he's in a lot of pain now, but will be as good as new in no time at all.
Fans wishing William Shatner's a speedy recovery
"I was not going to [come to Comic-Con], in a couple of days I'll be fine, but right now I'm in a lot of pain," William added. Shatner's leg and foot pain was so bad that he was spotted being wheeled out of Comic-Con without a shoe on his right foot, likely because of the pain wearing a shoe caused his injury.
Meanwhile, William Shatner continues to be the spokesman for Priceline, where he and "The Big Bang Theory" star, Kaley Cuoco, star in very entertaining commercials for the company and play father and daughter. A feat that Cuoco's "Big Bang" character, Penny, would absolutely love to accomplish.
What are your thoughts on William Shatner being in a wheelchair at Comic-Con? Tweet us @OMGNewsDaily or leave a comment below.