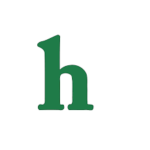 This week it was announced that former "Reading Rainbow" host LeVar Burton had started a kickstarter campaign to raise money in hopes of getting the show back up and running as a web series.
LeVar Burton fighting to bring 'Reading Rainbow' back to TV
After two days online the kickstarter has already reached over $2 million, and it's still growing.
For those of us who remember watching "Reading Rainbow" as children, we know that getting children to have a love for reading is so important not just for their grades, but also for their minds, social skills, and all around personal growth.
"Reading Rainbow" was a show that inspired children to want, not just because they thought they had to, but because they wanted to.
Why kids need more shows like 'Reading Rainbow'
In a time when technology is so huge among us all, especially children, it's all too easy for kids to sit in front of a video game, cell phone, tablet, or computer and use their free time fighting zombies or posting photos in Instagram.
When "Reading Rainbow" comes back, hopefully parents will encourage their children to watch it, and that it teaches them that there's a whole world to be discovered inside the pages of a book.
We're so excited for LeVar Burton and everyone who is fighting so hard to bring "Reading Rainbow" back. It's a cause we wholly support.
What do you think about the "Reading Rainbow" kickstarter? Tweet us @OMGNewsDaily or leave a comment below.