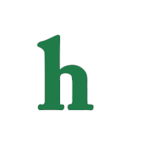 Who to honor 50th anniversay
Who rumors of a new album and a possible world wide tour that could be scheduled in 2015 are heating up.
Just in time for The who's upcoming 50th anniversary the speculation of a new album release and an anniversary world tour are beginning to spread.
The new Who album and tour is reportedly being scheduled to be released and begin around Christmas time of 2014 staring in the U.K. and winding up in the United States in 2015.
Pete Townsound, guitarist and song writer talked with Billboard revealing,
"It will be a world tour. I'm not crazy about going on the road, but I'm in good shape and once I start doing it — and I'm still very good at it — I'll take some pleasure from it."
New Who music coming this year?
The band also stated that there is good possibility of a new album in the future.
"I'm trying to [look] through my 20,000 hours of complete and utter disorganized music [to find possible songs]," Who guitarist and songwriter Pete Townshend told Billboard. "I'll be pulling some songs out of [his long-gestating project] 'Floss' to give to Roger [Daltrey] to see if we've got enough to make an album. It might be a big waste of time, but I'm hoping there will be an album."
How many would love a chance to see the Who in concert in 2015 during their 50th anniversary?