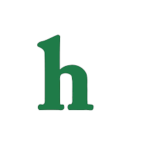 Kristen Stewart's longtime love Robert Pattinson has moved on. The hunky Brit is now dating singer/songwriter FKA Twigs. The couple were spotted showing some PDA last weekend in Venice Beach.
What does Kristen Stewart think about Robert Pattinson dating FKA Twigs?
So, how does Kristen Stewart feel about Robert Pattinson dating a new woman? Sources say it's hard for the "Twilight" star, but she's getting through it.
"Kristen knows about Rob and Tahliah. (FKA Twigs real name) It's bittersweet. I mean she's happy that he's happy, but it stings. She knows it must be serious if he's being affectionate with her in public. She knows he's ultra-picky and wouldn't hold hands with someone for the world to see unless he was really into her," an insider tells Hollywood Life.
Meanwhile, Kristen Stewart has her own new relationship to nurture. KStew has reportedly moved on from Robert Pattinson with her "Equals" co-star, Nicholas Hoult, who previously dated Jennifer Lawrence.
Hollywood love lines getting crossed
All the while, Jennifer Lawrence is dating Gwyneth Paltrow's soon-to-be ex-husband, Chris Martin of Coldplay.
It looks like there is some serious partner swapping going on in Hollywood, and Kristen Stewart is glad she's not in LA to run into any of the players.
"The last thing she would want is to run into them. It's just weird still. Still a sensitive issue," the insider adds.
What do you think about Kristen Stewart's feelings on Robert Pattinson dating FKA Twigs? Tweet us @OMGNewsDaily or leave a comment below.