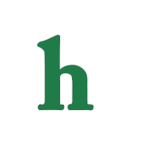 Warren Beatty the now 77-year-old actor has quite an impressive number of ladies that he has bedded in the past 35 years before his marriage to Annette Bening.
Warren Beatty's impressive sex partner number revealed
If reports are accurate then Warren Beatty slept with 12, 775 different women ranging in age before 1992 when he settled down with his wife Bening.
The bedpost notch number is reported in a new tell-all book called "Star: How Warren Beatty Seduced America," a book written by author Peter Biskind.
The book details Warren Beatty's fascination with women and sex and clearly states that this amazing figure "does not include daytime quickies, drive-bys, casual gropings, stolen kisses and so on."
Beatty's know celebrity conquests
The National Enquirer lists what Warren Beatty considers his top 15 conquests included are celebs:
1.Joan Collins
2.Madonna
3.Britt Ekland
4.Goldie Hawn
5.Michelle Phillips
6.Leslie Caron
7.Diane Keaton
8.Diane Sawyer
9.Diana Ross
10.Kate Jackson
11.Carly Simon
12.Mamie Van Doren
13.Elle Macpherson
14.Raquel Welch
15.Julie Christie
What is curious is that current and long-time wife Annette Bening is not on the list at all. We just wonder if Annette had a clue as to what Warren Beatty's sleep number actually was, and where she ranks on this massive list?
Warren Beatty, you may have some explaining to do if these numbers are even close to being accurate!
What do you think about Warren Beatty sleeping with 12, 775 women in 35 years?