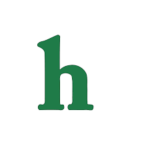 "The Walking Dead" season 4 is going to end with a huge shock, comic creator and executive producer, Robert Kirkman reveals.
'The Walking Dead' season 4 finale spoilers
As the gang all head to Terminus, (Maggie, Glenn, Sasha, Bob, Rosita, Eugene, and Abraham are already there.) it will be Rick Grimes who is pushed to his limits.
"This last half of season 4 has been a character defining group of stories for everyone," Kirkman told Entertainment Weekly, "but really, Rick Grimes — really finding what this guy is going to be able to do and how he is going to carry on, and is he going to get these people back together, and where is he going to go from here? And I think there are some big questions that are asked that are going to be answered in this final episode."
We're not sure what to expect, although we have a few suspicions about the terror that could be ahead at Terminus, but it's going to be epic.
Rick is pushed to his limit, shocking end to season 4
"This is Rick Grimes being pushed to his absolute limit. And if you think you've seen that before, you haven't. And the Rick Grimes that comes out of this is really going to shock people."
Just when we thought "The Walking Dead" couldn't get any crazier, it looks like it's all about to hit the fan.
"We're definitely going to being bringing things to another level," promises Kirkman. "And the anticipation for the next season after this finale is unfortunately going to be a lot more heightened than it has been between any other season. So it's going to be a rough summer for 'Walking Dead' fans waiting for us to come back in the fall."
Does anyone else have anxiety already? Tune in to the must see season 4 finale of "The Walking Dead" on Sunday at 9 p.m. on AMC.
What do you think of Robert Kirkman's "The Walking Dead" season 4 finale spoiler teases? Tweet us @OMGNewsDaily or leave a comment below.