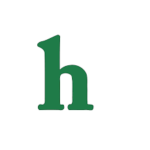 "The Walking Dead" season 4 has been full of mostly heartbreaking moments, but in Sunday's new episode Glenn and Maggie's reunion had fans jumping for joy.
'The Walking Dead' season 4: Glenn and Maggie reunite
Finally, after risking their lives, and the lives of their traveling companions, Glenn and Maggie found their way back to one another with a little help from Abraham, Eugene, and Rosita.
Maggie, Bob, and Sasha teamed up with Glenn's gang to help save him and Tara, and fans finally got to see lovebirds Glenn and Maggie reunite in a very emotional, and happy, scene.
Terminus at last
After the big reunion, the gang took off towards Terminus, which they eventually reached, and seemed to be able to breathe a sigh of relief.
Could Terminus be a new home for the survivors, or will it be something very dark?
Meanwhile, Daryl's new group isn't what he bargained for, and he finds himself with a very rough crowd, who just happen to be tracking Rick, Michonne, and Carl, who are also on their way to Terminus.
What will happen in "The Walking Dead" season 4 finale? Fans are on the edge of their seats in anticipation.
What did you think of "The Walking Dead" reunion between Glenn and Maggie? Tweet us @OMGNewsDaily or leave a comment below.