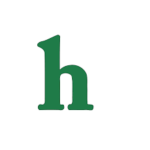 Vanessa Hudgens and Zac Efron may have broken up in 2010, but the actress won't sit by and watch her ex-boyfriend spiral out of control.
Vanessa Hudgens to help with Zac Efron intervention?
"Vanessa feels bad about Zac's troubles, but they have definitely moved very far apart from when they were a couple," an insider revealed.
"They have rarely, if at all, talked with each other since their breakup. She doesn't really want to get into it and is not really reaching out because she knows he won't listen to her."
However, Vanessa Hudgens reportedly agreed to help with a Zac Efron intervention if his friends and family wanted to stage one for the seemingly troubled actor.
Zac's drug use has been going on a long time
"Zac's drug use was what ended their relationship in the first place," the source added, revealing that his addiction issues have been going on longer than anyone knows.
Recently, Efron was spotted looking rough after getting into a fight on L.A.'s Skid Row, a place where many think he was going to score drugs.
What are your thoughts on Vanessa Hudgens helping to stage an intervention for Zac Efron? Tweet us @OMGNewsDaily or leave a comment below.