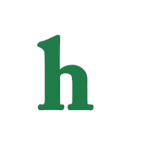 "The Vampire Diaries" fans have been mourning Alaric's death since season 3, and although he's been back a few times since then, we still can't help but wish he was still around in the flesh.
'The Vampire Diaries' season 5 spoilers: Will Alaric return?
Now, new spoilers reveal that Alaric will likely be back in the season 5 season finale, which is said to be very "emotional."
"We'll get to see a lot of our favorite friends from the past possibly pop in," executive producer Caroline Dries revealed to Zap 2 It.
Elena and Stefan headed for a reunion?
Aside from the possible return of Alaric, fans are buzzing that Elena and Stefan may also be headed toward a romantic reunion, but will have to figure out a way to get around Damon's feelings.
Would you like to see more of Alaric on "The Vamprie Diaries?" Tweet us @OMGNewsDaily or leave a comment below.