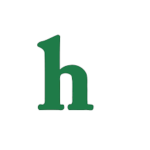 "The Vampire Diaries" had the most unexpected death of all time in Thursday's all new episode. Stefan himself met his maker and died during the episode, which was the last before next week's finale.
'The Vampire Diaries' recap: Season 5, Episode 21 — 'Promised Land'
Stefan and Elena were being drained of their blood by the Travelers, when they were rescued and escaped.
However, Liv and Luke had other plans as their coven was furious about them letting the doppelgangers fall into the hands of the Travelers. So, they decide they have to Stefan or Elena, or both so that the spell can no happen.
Meanwhile, Markos and the Travelers begin the spell, and the magical beings of Mystic Falls begin to lose their magic.
Stefan's shocking death
Bonnie thinks she's figured out a way to bring people back from the other side, but it falls through when the Traveler who agreed to help was sucked up into the mysterious wind that also took Katherine and Kayla.
Meanwhile, Enzo is desperate to find a way back to the land of the living, and strives to help Bonnie look for a way out.
Julian, the passenger inside Tyler's body is inconsolable when he finds out his wife died trying to help Stefan and Elena, and rips Stefan's heart out of his chest in front of Caroline.
Bonnie sees Stefan and knows that he's gone. Stefan asks her for a way to bring him back, but she's at a loss, and he crosses over to the other side.
What will happen next? In next week's finale it looks like an all out war between Damon, Elena, and the gang and the Travelers. Who will win, who will die, and will someone figure out a way to save the other side, and bring Enzo and Stefan back? We can't wait to find out!
What did you think of tonight's episode of "The Vampire Diaries?" Were you shocked to see Stefan die? Tweet us @OMGNewsDaily or leave a comment below.