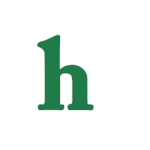 "The Vampire Diaries" is all new on Thursday, and a brand new villain is set to be introduced.
'The Vampire Diaries': Season 5, episode 17 — 'Rescue Me' synopsis
While the gang have fought off Elijah, Katherine, Silas, vampire hunters, and more, they'll soon meet Markos, the leader of the travelers, and he's bad news.
In the previous episode the Travelers exchanged the cure for Elena's werewolf venom for Stefan's blood, and participation in destroying his other doppelganger.
The Travelers linked Stefan to the doppelganger, and to keep Stefan from the pain of having his memory wiped clean, Caroline was forced to make a deal with the group.
This week, Caroline will have to make good on her deal and go with Enzo and The Travelers to find Stefan's doppelganger, who works as an EMT.
As Enzo opens up about his past he and Caroline will grow closer. Is there a romance brewing for Car?
As Damon and Elena try to get back to some normalcy, they attend Jeremy's parent-teacher conferences, and find out that Jer's been having some issues at school. Later, Damon's forced to tell Elena some bad news about Jeremy's personal life.
Meanwhile, back at Whitmore, Bonnie may be catching on to Luke and Liv's scheme.
What will be revealed in "The Vampire Diaries" season 5, episode 17 – "Rescue Me?" Check back for a full recap after the show, which will be posted below.
'Vampire Diaries' recap: Doppelganger's beware
Elena and Damon wake up together after their passionate night together. Elena tells Damon that nothing has changed, and that they're still bad for each other, and still broken up.
The pair head over to Mystic Falls high school for Jeremy's parent-teacher conferences, and find out that he's been skipping school, fighting, and cheating. Jeremy's guidance counselor tells them he needs a more stable home environment.
Liv tells Jeremy that the Travelers will come for Elena if Stefan's other doppelganger, Tom, is killed. Caroline and Enzo were sent to kill Tom, and while Caroline didn't want to do it, Enzo had no problem snapping his neck.
Caroline returns back to Mystic Falls, and to Stefan, who is still be kept by the Travelers. The find the Travelers drinking Stefan and Elena's blood and killing themselves.
Bonnie sees them all as she's the portal, and they pass through her, leaving her unconscious. They're death brings forth a spirit, as it seems they've summoned Markos, and all hell is about to break loose (again) in Mystic Falls.
Later, Jeremy tells Elena he's moving in with Matt and Tyler, and Elena decides to go back to school. Damon offers to give her a ride, but she tells him she needs space from him and that they're still broken up because they're bad for each other, and do bad things to each other.
Are you a "Vampire Diaries" fan? Tweet us @OMGNewsDaily or leave a comment at the bottom of the page.