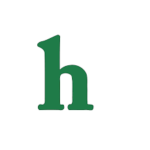 Two and a Half Men to come to an end
Two and a Half Men will be coming to an end with a season 12 "season long finale event."
CBS made the official announcement early Wednesday morning during a conference call revealing the next season of Two and a Half Men's creator Chuck Lorre was planning a full season finale similar to the How I Met Your Mother series finale.
The announcement comes following a viewing low for the series who past has been massively successful dropping to 8 million viewers a week this season from a whopping 17 million viewers per week in past years.
CBS stated that they will begin airing The Two and a Half Men Season 12 series finale on Thursday nights following the conclusion of the NFL season.
The end of the road for Two and a Half Men
Men first aired on CBS on September 22, 2003. Starring Charlie Sheen, Jon Cryer and Angus T. Jones.
The show focssed around the lives of a jingle writer, Charlie Harper (Charlie Sheen) his uptight brother, Alan; and Alan's growing son, Jake, who moves in withfun-loving bachelor Charlie after a nasty divorce.
In 2011, CBS decided to end production for the rest of the eighth season after  Charlie Sheen had a very public meltdown making "disparaging comments" about the show's creator and executive producer.
Charlie Sheen then entered a drug treatment facility and his contract  with CBS was terminated  that following March 7.
Charlie Sheen's character was then killed off the show on the ninth-season premiere, introducing Ashton Kutcher as  his replacement,Walden Schmidt.
Two and a Half Men is the longest-running live action comedy on network television to date, starring two of the highest-paid TV actors, Ashton Kutcher and Jon Cryer.
Have you been a fan of Men since the cast changes that included Charlie Sheen's firing and the phasing out of Jake, (Angus T. Jones?)
Do you agree that it time for Two and a Half Men to come to an end?