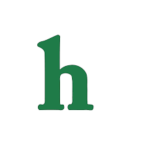 True Blood star Nelsan Ellis, who plays the fabulous Lafayette on HBO's hit vampire series, is calling out his former co-star, Luke Grimes, who quit because he didn't want to play a gay character.
True Blood star Nelsan Ellis calls out Luke Grimes
In season 6, Grimes played the character of Luke, Jessica's hot new love interest. However, Grimes quit the series after it was revealed that he would have gay scenes in season 7.
'I just think that, you're an actor, you're an actor on a show that's True Blood, we're all sitting there going, "You quit your job because … really?" I'm just… I'm over him,' Ellis tells Vulture.
Is it okay to refuse to play gay?
Meanwhile, the former True Blood star was replaced, and went on to star as Christian Grey's younger brother, Elliot, in the highly anticipated upcoming film "Fifty Shades of Grey." However, some fans think he copped out of playing a challenging role, which would have furthered his acting range. Come on, gay actors play straight all the time. (Neil Patrick Harris, Jim Parsons, Matt Bomer.) Although, others believe Luke Grimes had every right to quit, as he didn't sign on to do gay scenes.
What do you think about True Blood star Nelsan Ellis calling out Luke Grimes for not wanting to play gay? Should he have stayed? Tweet us @OMGNewsDaily or leave a comment below.