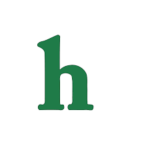 True Blood fans can't wait for season 7 to premiere on HBO in June, but before the last season begins, we have a couple of clues as to what will happen in the first two episodes.
True Blood season 7 spoilers: Details on first two episodes revealed!
The synopsis for episodes one and two have been released online. The first episode of season 7 will be titled "Jesus Gonna Be Here," and will pick up where season 6 left off with a band of rogue H-vamps attacking Bon Temps.
Meanwhile, True Blood season 7, episode 2 will be called "I Found You," and will see Sookie and her brother Jason visiting an abandoned town in search for clues, but clues for what? That's the question.
Is Eric Northman in danger?
Meanwhile, in that episode Pam will continue to search for her maker Eric Northman, who when we last saw him was sitting naked in a snow covered field, and later catching on fire in the sun.
Is Eric alive, and what will happen to the town of Bon Temps? WE can't wait to find out when True Blood season 7 premieres next month!
Are you excited for True Blood season 7? Tweet us @OMGNewsDaily or leave a comment below.