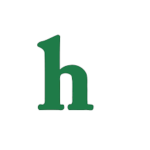 True Blood season 7, which is also the final season, begins on Sunday, and in a new sneak peek video the former couple get intimate.
True Blood season 7 spoilers: Bill and Sookie get intimate
Sookie and Bill are traveling in a car and Bill tells his ex-fiance that if their plan is going to work then she'll have to take his blood so that he'll be able to help her if she's in trouble.
Sookie agrees to drink Bill's blood and he seems very excited about the situation. "I have a boyfriend," Sookie tells him, referring to the ultra hunky werewolf, Alcide.
Bill and Sookie team up again
So, what's this "plan" that Bill speaks of? Well, we're not sure, but we think it probably has something to do with the Hep-V vampires that are running wild in Bon Temps, and causing a lot of trouble among the vampire and human communities.
It looks like another wild ride for True Blood season 7, and we can't wait to see how it all plays out.
What do you think about the True Blood season 7 clip? Tweet us @OMGNewsDaily or leave a comment below.