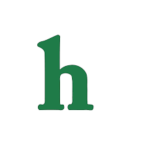 True Blood season 7 debuts later this month on HBO, and fans have noticed that vampire hunk Eric Northman has been largely left out of the promos for the season.
True Blood season 7 spoilers: Hints about Eric's fate revealed
However, Alexander Skarsgard will definitely be returning to reprise his role as Eric Northman, but in what capacity?
Skarsgard is giving a few hints into Eric's situation in True Blood season 7. "He's surrounded by a lot of wet snow," Skarsgård told TV Guide. "That might give you a hint [about Eric's fate]. The environment of northern Sweden helps him quite a bit."
Will Pam be the one to find Eric?
This could mean that Eric is alive and well, but hiding out in Sweden. In season 6 we saw Pam leave Tara and Willa behind to go find her maker, and it's likely that she'll be the one to discover Eric, and hopefully bring him home to Bon Temps, because Sookie and the gang could probably use his help with the Hep V vampires causing chaos.
What are your thoughts on Eric Nortman in True Blood season 7? Tweet us @OMGNewsDaily or leave a comment below.