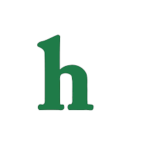 True Blood season 7 hasn't even debuted yet, but fans are already speculating about the final season of the hit HBO series.
True Blood season 7 spoilers: Does Sookie become a vampire?
This week, the official poster for season 7 was released, and it features Sookie looking gorgeous as usual with a single tear of blood running down her face.
Could this be a clue that Sookie becomes a vampire on True Blood season 7? She's had vamps sucking her blood for 7 seasons now, and she could easily chose to become a vampire to live an eternal life with Bill, or Eric, or some other vamp knowing Sookie's fickle choice in men.
Will they save Bon Temps?
Perhaps the Hep-V vampires that are killing all the citizens of Bon Temps can only be stopped by an army of healthy vampires, and Bill, Jessica, and the other vampires are forced to make the humans into their kind as a way to fight them?
We're not about to pretend we know what's going to happen in True Blood's 7th and final season, but we can't wait to find out.
Do you think Sookie Stackhouse will become a vampire in True Blood season 7? Tweet us @OMGNewsDaily or leave a comment below.