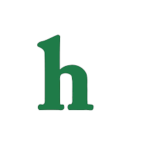 "True Blood" season 7 has been named the final season by HBO, so it has to be a good one, right?
'True Blood' season 7 spoilers: Bill's past coming back to haunt him?
The hit vampire series is coming to an end after season 7, and fans are dying for some spoilers to hold them over until the June premiere.
It seems Bill's past may come back to haunt him this season as viewers will travel back in time to meet Bill's parents, William and Margaret Compton.
Fans will also get to see Bill's wife, Caroline Compton, give birth to one of Bill's children.
What does this mean for Bill?
There's no word on what these past images may have to do with what is going on with Bill in the present, but it seems that his past will play a big part in the final season.
What do you think of the "True Blood" season 7 spoilers? Tweet us @OMGNewsDaily or leave a comment below.