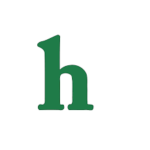 True Blood season 7 premieres later this month, and already spoiler-ific trailers are being released, and fans are loving them.
True Blood season 7 spoilers: Bill vs. Alcide
In the newest trailer, Bill and Alcide seem to be fighting for Sookie's heart. As True Blood fans may remember, Sookie and Alcide were together at the end of season 6, but Bill and Sookie have always been the center of the show.
While we'll likely see some juicy love triangle moments in season 7, Sookie can only end up with one man, but who will it be? In the past she's been romantic with Bill, Sam, Eric, and Alcide, and now it may be time for her to finally make a decision. Will she choose Bill, who was really the first man she ever loved, or will she go for the hunky, muscular, werewolf who's always had her back no matter what?
Will Sookie finally make a choice?
There's no doubt that Sookie will have a tough choice in True Blood season 7, but we can't wait to see who she'll choose, and why.
What do you think about Bill and Alcide fighting over Sookie in True Blood season 7? Who should she choose? Tweet us @OMGNewsDaily or leave a comment below.