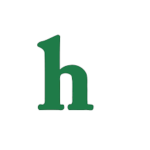 True Blood season 7 premieres on Sunday, and fans can expect to see a very different Alcide in the final season.
True Blood season 7 spoilers: Alcide is a changed man
Alcide is a fan favorite character, and in season 6 viewers watched as his main role was as pack leader, and being a huge part of the werewolf community. However, in True Blood's season 7, Alcide is Sookie's boyfriend, living in Bon Temps, and he's mellowed out to say the least.
Sookie has changed Alcide
"He is domesticated [and] living in society. He isn't the wild crazy wolf-guy anymore, Joe Manganiello, who plays the hunky Alcide says. "[Sookie and Alcide] go to church on Sundays. He has to wear a blazer. He lives in gran's house. He's got a to-do list for the house. It's different life for him. But it is what he has always wanted. He finally got the girl and he got the life," Joe continues.
Will Sookie end up with Bill or Alcide?
Although Alcide is living a perfect life now, it seems that it won't last long. Previews for True Blood season 7 reveal that he'll have to fight for Sookie as her first love, Bill, will be back in the running for her love.
What do you think about Alcide's change in True Blood season 7? Tweet us @OMGNewsDaily or leave a comment below.