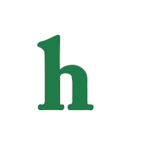 True Blood season 7 spoilers reveal that fan favorite characters will die, but will Alcide be one of them? Actor Joe Manganiello teases some big deaths coming this season on the hit HBO series.
True Blood season 7 spoilers: Will Alcide die?
"I think it creates a sense of urgency and electricity to the season that anybody could go at any time," Manganiello said. "No one is safe."
True Blood fans are now worried that they'll have to watch hunky werewolf, Alcide, die during the final season, which would be awful for Sookie, who is currently dating, and living with Alcide.
First Tara, now Alcide?
"In the books they have Alcide Hervaux still alive, but the books and the show have not always been the same, and this season will prove that point on multiple occasions with one of the big things being Alcide being killed," an insider told Hollywood Life. "The show is going to be pretty crazy this season and there [are] going to be several significant deaths happening."
Do you think Alcide will die during True Blood season 7? Tweet us @OMGNewsDaily or leave a comment below.