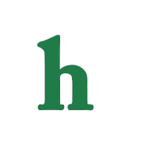 True Blood season 7 is upon us, and fans are seriously searching for spoilers, and boy do we have a good one for you.
True Blood season 7 spoilers: A main character will die right away!
According to TV Guide, a main character will die right out of the gate in the final season of the show, and it will be shocking to say the least!
It's easy to speculate on which character may die when True Blood returns for season 7, as it seems Sookie, Jason, and Bill will all be around for the long haul, but where does that leave Sam, Layfayette, Tara, Arlene, and the others? In danger, that's where!
The big death will be shocking!
"When the HBO drama returns, the Hep-V-infected vampires that were poised to attack Bon Temps arrive and the bloodbath quickly ensues. Unfortunately, the casualties are not just redshirts. In fact, one character's fate is so jaw-dropping that you'll spend the rest of the episode wondering if what you just watched was a dream. It's not, which clearly means all bets are off in this final season," the report states.
Wow! If we weren't pumped about True Blood season 7 before, we are now! We can't wait to see how it all goes down in Bon Temps when the HBO series returns on June 22.
Who do you think will die in True Blood season 7? Tweet us @OMGNewsDaily or leave a comment below.