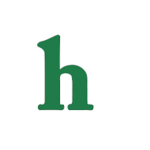 True Blood season 7 is heating up even more. In episode 6 Eric's disease is making him weaker, but he's determined to find, and kill, Sarah Newlin. However, when the Pam is taken hostage, he's forced to surrender.
True Blood season 7, episode 6 — 'Karma'
Pam and Eric are taken to a room where they'll meet the sun. "Our first sun rise together," Eric tells Pam. Meanwhile, Bill has just discovered that he has Hep-V, and when Jessica returns after her terrible night, and break up with James, she overhears Bill's condition, making her night even worse.
Lafayette takes Lettie Mae back to his house, and finds James there waiting for him. James asks if he can stay with Lafayette for the night, and tells Lettie Mae that he'll give his blood to see if Tara really is trying to contact her. Lafayette offers to do it with her, and then never again.
Jason is feeling guilty about cheating on Violet with Jessica, and goes home to her to find the house decorated with candles. Violet is dressed in lingerie, and obviously has a plan after hearing Jason and Jessica's betrayal. Bill hurries to a law office, where he finds a big crowd of vampires waiting, and is told that wait is over 5 hours long.
Eric and Pam meet with the president of the True Blood company, who tells them that they are looking for Sarah Newlin as well, as she is the one who bankrupted the corporation. Pam makes a deal with the president that if they tell them what they know they won't kill them. However, they do fight about who gets to actually kill Sarah Newlin, which Eric wins.
Sarah runs to her vampire sister Amber's house. However, just as Sarah and Amber have a rocky reunion, Amber faints from her illness.
An upset Jessica calls Jason in the morning to fetch Sookie for her and bring her to Bill's house, as she obviously wants to tells Sookie about Bill's condition. Violet hears the conversation and freaks out in anger.
A surprised Andy walks in on his daughter Addalyn having sex with Holly's son Wade, and causes a ruckus at the Belflur house between the newly engaged Andy and Holly.
Jason finds Sookie hungover at home after the party, and drags her out of bed to bring her to see Jessica.
Lafayette and Lettie Mae are high on James' blood, and they see Tara speaking another language while on a cross. They help her down and she leads them off to Tara and her mother's old house, when her husband wakes them up.
True Blood recap: July 27, 2014
Meanwhile, Nicole tells Sam that she's going home for good. Nicole doesn't want to raise the couple's daughter in the crazy town of Bon Temps, and asks Sam to go with her. Sam doesn't want to leave his home. She gives him one day to decide.
Jason brings Sookie to Bill's and she tells them that Bill has Hep-V. Sookie then realizes that Bill got the disease from her, and that she must have been infected after run in with the Hep-V vampires the night Alcide died.
Bill is still waiting at the lawyer's office, and notices the Hep-V getting worse, while Sookie gets her blood tested.
Lettie Mae and Lafayette want to go to their old house, believing Tara wants to show them something. Lettie Mae's husband tells her to choose between him and taking V to see Tara, and she chooses Tara.
Andy comes to the bar to see Holly, and they have it out about their kids sexual relationship. Arlene is the voice of reason, and convinces them to talk it through.
Sookie and Jason wait for the results of her blood test, and Sookie is feeling bad about possibly having a part in his disease, and remembering her feelings for her former love. Sookie gets a call and finds out that she is positive for Hep-V.
It's finally Bill's turn to see the lawyer, and wants to leave his estate to Jessica. The lawyer tells him because of a technicality he can not leave his estate to Jessica, but would have to adopt Jess to make it legal. However, he knows he doesn't have enough time to go through the process. Bill loses his temper and kills the lawyer and her assistant.
Andy and Holly go home to talk to Addalyn and Wade, but they aren't home, and Rocky tells him that they went to Fort Belfluer.
Sarah asks Amber if she can hide at her house, and she refuses, mad at her for creating Hep-V. Sarah tells Amber that she's a new person, and that she's changed.
Sarah tells Amber that there was an antidote to Hep-V, and that she drank it, which means that her blood is the cure to Hep-V, and offers to heal her sister.
Sookie tells Jessica that she's the one who gave Bill Hep-V, and the two share a hug and tears. Meanwhile, Jason is ready to call things off with Violet, who has turned violent. She leaves him a note telling him she's left him, but is obviously on the warpath. She finds Addalyn and Wade and convinces them to come with her.
Eric, Pam, and the True Blood execs visit Amber's house and see that she's been cured, and demand answers.
Bill returns home but his condition is worsening quickly. When he gets home Sookie and Jessica are waiting for him in tears, and he realizes they know he's infected.
What did you think of this week's crazy episode of True Blood? Tweet us @OMGNewsDaily or leave a comment below.