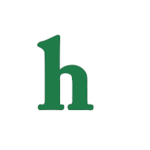 True Blood was back with another crazy episode on Sunay! After the big fight at Fangtasia, Willa freaks out about not wanting to go to with Eric and Pam to kill Sarah Newlin. Willa promises to tell them everything they need to know if Eric releases her, which he does.
True Blood season 7, episode 5 — 'Return To Oz'
Willa tells Eric and Pam that Sarah Newlin has a sister named Amber, who is a vampire. Eric tell Ginger to make arrangements to go to Dallas, and she gets upset, because she believes she'll never see Eric again if he goes. He refuses and he and Pam leave in travel coffins.
Sookie returns home to an empty house, and Layfayette visits her. She breaks into tears about being alone and wants to keep busy, but Layfayette and James insist she go to bed.
When Sookie wakes up she finds Alcide's dad in her house. He, his girlfriend, Layfayette, and James have lit candles and made a ton of food. They tell Sookie that the entire town is coming to her house for a party to celebrate Alcide's life. Bill shows up at Sookie's with flowers for her.
Pam and Eric show up at Amber's house to find she's got Hep-V and learn that Amber and Sarah have always had a rocky relationship. Eric asks Amber to help them kill Sarah, and she accepts.
Tara's mother wants to go to Sookie's party, but her husband doesn't want her to go because of the temptation. She decides to drug him so that she can go.
Meanwhile, back at Sookie's everyone is having a great time celebrating life. Arlene, Nicole, and Holly celebrate having been rescued as Bill remembers a scene from his past, himself protesting the civil war.
Lettie Mae gives a speech about how Tara was a hero, and that she made a lot of mistakes as a mother, but that Tara was a good person. They all toast to Tara.
Jessica stands outside of Sookie's house, and Andy tells her to come in. Jess refuses to be in the house with his family, but he insists, telling her to forgive herself for killing three of his daughters. Andy asks Jessica for a ring so that he can propose to Holly.
Sookie gives Andy her Gran's ring to use, and even though it was left to Jason, he gives it up for Andy. He finds Holly, gets down on one knee and proposes awkwardly. Holly eagerly accepts.
James sees Jessica looking happy, and wants to leave and be alone with her, but she rejects him. Arlene and Sookie have a heart to heart about losing the men they loved.
James opens up to Layfayette, and tells him that he's been in a gay relationship before. Layfayette makes his move, and kisses James.
True Blood recap: July 21, 2014
Eric and Pam go to Dallas to find Sarah, and Eric lavishes an expensive gift on Pam. Later, Pam realizes that Eric is in stage 2 of his illness, Hep-V.
Keith, the vampire who gave Arlene his blood and saved her life, tells Arlene that he's very interested in her, which unnerves her.
Jessica goes to look for James and finds him having sex with LayFayette. Jess asks Jason to resend James' invitation to his house, and he does. Jason rushes to Jessica's aide, and she makes excuses for him.
Layfayette tries to talk to Jessica, but she rejects him. Layfayette tells her that he took the time to get to know James, and that he's looking for love as well. "If you don't love him let him go," he tells her.
Sookie finds Bill and the two share a nice moment. Bill tells her that she's responsible for getting the humans and the vampires to interact together, and then tells her he's leaving.
Lettie Mae stabs Willa in hopes of getting some blood to see Tara again. Layfayette takes her home as Nicole freaks out over everyone partying because there is a serious problem going on in Bon Temps.
Jason opens up to Jessica, telling her that he likes Violet, but that he thinks she's really weird, and that he's not sure about her. Jessica kisses him, and the two begin having sex. Violet hears them and is furious.
Sarah Newlin finds her mother at a Republican event where Pam and Eric are looking for her, and asks her for help because she's in big trouble.
Just then the men looking for Sarah Newlin enter the event and begin shooting people, Sarah's father and mother included. Sarah runs, but before she can escape them she runs into Eric, who kills the men.
After the party, Sookie is drunk and missing Alcide, while Bill continues having flashbacks of his human life, and telling his wife that she's his first and only true love.
Bill gets out of the bathtub and sees himself in the mirror. He's somehow gotten the Hep-V virus!
What did you think of this week's episode of True Blood? Tweet us @OMGNewsDaily or leave a comment below.