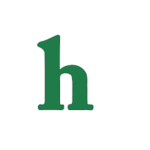 Trey Songz was the victim of a gay Twitter hoax gone viral this week. The singer is now the latest star to be the subject of an online hoax.
Trey Songz gay tweet sparks controversy
It all started when a photoshopped tweet reading, "I think it's finally time to tell my fans. All games and jokes aside…I'm gay.
While the fake tweet was all just part of an online prank, it didn't go unnoticed by Trey Songz, who reacted to the "gay" tweet later.'
Trey Songz speaks out on gay tweet
Songz said, "The things you people craft up with hatred in your hearts. The things people believe without question, or validity, all baffles me.
Photoshop and a retweet is all people need to believe, any and everything. I feel bad for the impressionable, no minds of their own."
In 2012, Trey Songz was accused of being gay after a photo surfaced that looked like the singer engaged in a passionate kiss with another man. Trey denied the rumors, and it was revealed the photo wasn't of Songz at all.
What are your thoughts on the Trey Songz gay Twitter hoax? Tweet us @OMGNewsDaily or leave a comment below.