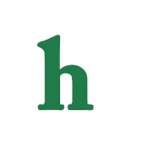 Comedian Tracy Morgan is in critical condition after a serious car accident in Cranbury, New Jersey on Saturday, June 7.
Tracy Morgan in critical condition after serious car accident
The "30 Rock" alum was traveling in a limo bus that overturned around 1 a.m. According to police, two tractor trailers, two cars, and one SUV were also involved in the fatal crash. One person aboard the limo has died, and three others are in critical condition.
Tracy Morgan was rushed to a nearby hospital after the crash, and is currently in the intensive care unit, The LA Times reports. The "Saturday Night Live" star was scheduled to do a show this weekend, but it has since been cancelled, as family, friends, and fans continue to pray for the funny man.
Tracy Morgan's rep speaks out after car crash
"Tracy remains in critical condition at Robert Wood Johnson Hospital. He sustained these injuries in an accident that occurred early this morning as one of several passengers in a chauffeured SUV returning from a tour date in Delaware," the rep tells Us in a statement. "His family is now with him and he is receiving excellent care.  We don't anticipate much of a change in his condition today but will provide a further update once more information becomes available," Morgan's rep said in a statement to Us Weekly.
More details about Tracy Morgan's condition and car accident to come when they're released. Tweet us @OMGNewsDaily or leave a comment below with your thoughts.