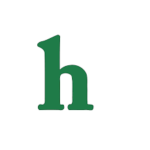 Tori Spelling weight drops to 90 pounds
Tori Spelling continues to be dropping weight at a rapid rate, and those closest to her are are worried that if something isn't done about soon the young mother of four could face some dangerous health issues.
Those closest to Tori Spelling believe her weight has reached a critical low point for the young wife and mother stating that she has lost over 20 pounds in just a couple of months time bringing her weight to a scary 90 pounds.
The former Beverly Hills 90210 star,40, has been reportedly taking prescription medications to help with anxiety and migraine since last November.
Coincidentally this time frame also coincides within weeks of Tori Spelling facing the public humiliation about her husband of seven years Dean McDermott's cheating scandal.
Tori has also according to numerous media reports been dealing with some major financial stresses, claiming that she and her family are broke and having a lot of financial issues.
"Tori's life has taken a tumble every which way she looks, and her medication affects her appetite," a friend said. "You can literally see her wasting away.
Tori Spelling's mom, Candy offers aid
Hard to believe that Tori, who is the daughter of the late great writer and producer Aaron Spelling could be facing such financial hardships, but past reports have revealed that Tori has had a very strained relationship with her mother Candy Spelling.
However rumors have surfaced that Candy has made the offer to Tori to let her and the children move in with her on one condition…that Tori leaves Dean for good.
This could be a tough choice for Tori Spelling who on one hand loves Dean, and has a new reality show coming out soon "True Tori," and on the other could use this as an opportunity to get back into her mother's good graces and one day inherit all the Spelling millions.
Either way, it appears to be taking an extreme effect on Tori Spelling's weight and health, enough that friends are concerned that if something doesn't change soon, Tori's life could be at a dangerous level very soon.
"Tori can't continue this way for much longer – something has to give," stated one concerned family member.
Do you believe Tori Spelling is headed into a dangerous health situation with her weight?