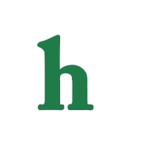 Tori and Dean scandal questionable
Tori Spelling is spilling the whole truth about her life and married times with cheating husband Dean McDermott, she is even going to tell the whole story on national television via another reality series "True Tori."
But, so many stories are coming out that as interesting as this whole scandal may be to even the biggest celebrity gossip follower, there are some things about Tori Spelling and Dean McDermott's life and confessions that are just not adding up.
Some story followers are starting to believe that as much as Tori and Dean seem to thrive on media press for their financial gains that it is a good possibility that this while cheating scandal has possibly been fabricated, or to say the least over dramatized.
Tori Spelling and Dean McDermott making some serious cash off of cheating scandal?
As far as a celebrity news and reality series go, everyone knows there is nothing more popular than a cheating scandal, or a celebrity train wreck.
But, Tori Spelling and Dean McDermott seem to have the makings for all the ingredients but one, where is Emily Goodhand?
She plays a key role to this mess, and sells one tell-all reveal interview to a magazine last December, and has not been heard of again to date.
Dean checks into rehab, Tori is shattered the family dynamics are up in the air, what was the real point, it is hardly doubtful she made enough cash to sustain her a lifetime, or make it worth it to her to bust up a family. She did not get her man out of it the mess.
So big question is she in on a media pay off with Tori Spelling and Dean McDermott, was this story all faked, or will she show up on the reality show to face off with heartbroken Tori, not to mention draw in some major ratings?
Make your prediction, is Tori Spelling and Dean McDermott's story the whole truth, or are they playing playing everyone to make a buck or two?
"True Tori" begins airing on Tuesday, April 22, on Lifetime.