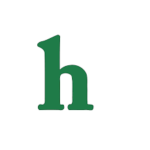 Jason Priestley disappointed in Tori Spelling
Tori Spelling has been under the gun at every turn in her life these days, even her old co-star from Beverly Hills 90210, Jason Priestley.
Jason Priestley who played lead character Brandon Walsh on the popular hit 90s teen angst drama claims that Tori Spelling sold his wedding invitation to a stranger at her garage sale for five dollars.
Priestley claims that he found out that Tori was so desperate for cash that she held a garage sale and among some of her personal items being sold was his wedding invite to Tori, and Tori's autograph.
"I happened to be at home watching the local news one night, something I rarely got to do. Tori Spelling's yard sale made the broadcast.
"I saw my very own wedding invitation on the screen. Apparently, it had gone for five bucks, including a personal autograph by Tori. She sold my wedding invitation to a stranger."
Priestley not a fan of Dean McDermott from day one
Jason also has some pretty harsh opinions about Tori's cheating husband Dean McDermott, remembering their first meeting, and how it was awkward, uncomfortable and just down and out rude.
"I walked over, extended my hand and said "Hi Dean, Jason Priestley"… He stared down at my hand, then back up at my face. No handshake…nothing… "Well, [mutual friend] Tom Cavanaugh speaks highly of you," I said.'
According to Jason, Dean replied, aggressively: 'Oh yeah?'
Jason reveals he was offended and then said, ' "Yeah, for some reason he seems to think you're a nice guy." I turned and left. Haven't spoken to him since.'
This is just one of the added twists and turns that are involved in the Tori Spelling story that adds furl to the fire that Dean McDermott and Tori Spelling are not quite what they appear to be on television, and everything going to in their lives publicly and personally are all money related.
Tori Spelling and Dean McDermott's personal tragedy surrounding Deans' cheating scandal will continue to unfold in front of the camera on Tuesday night's on Lifetime at 10 p.m.