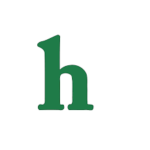 Tori Spelling could possibly be pregnant with her fifth child cheater husband Dean McDermott if the teaser trailer for the former "Beverly Hills 90210" actress' Lifetime reality show holds true.
Tori Spelling expecting again?
"True Tori" Season 2 is set to air on October 21 and the first official trailer opens with a shocker, and no it is not all happily ever after with Tori Spelling and Dean McDermott.
In Season 2 of Lifetime's "True Tori" Tori and Dean are at it again hashing out whether or not they are going to be able to push past Dean's cheating ways and move on with their life as a couple and a family.
Family is the key word here in the teaser. The dram gets real when Dean asks Tori "Why are you even with me?"
Will Dean McDermott and Tori Spelling work things out on "True Tori" Season 2?
And Tori replies with the big bomb that there is a possibility that she may be pregnant again!Here is when we have to ask WTH Tori?
Spelling stated during the couples ups and downs with their finances and after having four children in short time span that they were so broke that they could not even afford a vasectomy for Dean,how many fancy trips, and birthday bashes later and now Tori reveals she could have another bun in the oven.
We have to wonder just exactly how the "True Tori" viewers are going to feel if these two bring another child into heir messed up world right now.
Do you plan on watching Tori Spelling and Dean McDermott in "True Tori" Season 2?