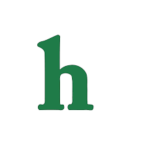 Tori and Dean coming back to reality television in April
Tori Spelling and husband Dean McDermott will be reliving their recent marital woes on their new reality series "True Tori."
Tori Spelling and Dean McDermott wanted to make sure to document their marriage troubles as the focus of their new reality television.
What better way to hash out your marriage issues for the world to see, and make a few bucks at the same times?
Will Tori Spelling and Dean McDermott work out their marriage woes on Reality TV?
This celebrity couple has been making news headlines for years, and have never been shy when it comes to publicizing their lives, especially when there is cash involved.
"True Tori" will focus on the celebrity marriage problems of Tori and Dean.
The show openly reveal Dean's years of scandalous cheating affairs behind Tori's back that she allegedly, and conveniently just found out about in time for the couple's new reality series.
It is no secret that Tori Spelling and Dean McDermott have made a habit out of sharing with the tabloids every problem they have shared throughout their marriage.
Those subjects including their family squabbles with Tori's mom, their poor financial decisions, having four children back to back, and being too broke to afford a vasectomy for Dean, just to name a few of the most recent.
Tori Spelling and Dean McDermott have teamed up with Lifetime to make this reality show happen. Lifetime has ordered six episodes that will begin with Dean' exit from rehab has they try to look ahead in their lives and solve their strenuous marriage problems.
Are you interested in seeing if, and how Tori Spelling and Dean McDermott work through their marriage crisis.
"True Tori" begins airing on Tuesday, April 22, on Lifetime. Will you be tuning in?