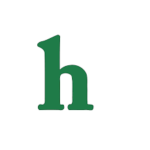 Spelling and McDermott face public scrunity again
Tori Spelling and Dean McDermott are under fire once again after shelling out $6,000 on their six-year-old daughter Stella's birthday party.
This would not be unusual celebrity news if it were not for a few things that Tori Spelling and Dean McDermott have made a huge public drama.
First of these two have been claiming that they are broke, so broke that as recently reported that they told the public they could not even afford a vasectomy for Dean.
Not to mention they have aired everyone of their family dramas, and personal marital problems with the publicly, including Dean's recent cheating scandal, which has made for a hot reality television subject this year for them both.
So if they are as broke as they claim how do they justify spending six thousand dollars on a six-year-old's birthday party?
Public questions Tori Spelling's financial choices again
Here is the lowdown on the event.
Sourced claim that Dean McDermott flew home from Canada to L.A. for his daughter's birthday party.
Source stated,
"Dean flew in for the weekend to make sure Stella's birthday was special for her, even though he had to board a plane back to Canada just hours before her party on Sunday," according to Radar.
"So Tori and Dean celebrated Stella's birthday with family and friends on Saturday.
He and Stella baked cupcakes for the party on Sunday, and he took her for a special daddy-daughter date to the movies that afternoon."
On Sunday at Le Chic Spa in Tarzana, Calif. Tori Spelling threw a $6,000 party for Stella and her closest 18 friends.
"Stella loves playing dress up and looking like a princess and she loves getting her nails done.
So the birthday bash included a special spa day arranged and paid for by Spelling for Stella and her friends that set her back $90 per child for manicures, pedicures, organic facials, and new hair do's," the source revealed.
Party favors for each guest also included Sketcher backpacks filled with all kinds of goodies including Disney DVD's, sparkly nail polish, costume jewelry, Barbie dolls, and lip gloss."
Entertainment at the party found the girls gazing at Disney Princess actors dressed as Elsa and Anna from Stella's favorite movie, Frozen, to sing her favorite songs at the party while they enjoyed a buffet of tamales, sushi, raw veggies and Jell-o cups!
Nice, but do you think it was completely over the top considering? Fans are wondering if Tori Spelling and Dean McDermott even actually paid for the event, or if their reality series producers covered it for TV Ala Kardashian style?