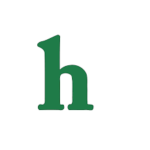 Adam Levine isn't the only celebrity going blonde. New England Patriots quarterback Tom Brady stepped out with his supermodel wife, Gisele Bunchen, sporting a very different hair style.
Tom Brady hair: Quarterback sports a new blonde Mohawk
The NFL superstar debuted his blonde Mohawk over the weekend at a friend's birthday party in New York City.
Tom Brady, who is usually a brunette, has added some blonde to his hair, and shaved the sides very short. In addition to his new color, Tom also spiked the hair in the middle of his head straight up, creating the look known as the fauxhawk.
Tom referred to the change as, "Just a little different haircut," and revealed that Gisele doesn't have much input on his mane. Brady also rocked a blue paid shirt and bright red pants to the party.
"She likes pretty much what I like. She leaves it to me," he told Sports Illustrated. "Every man should know, if you're comfortable and you like it, you should do it."
Tom weighs in on his new look
"Everyone always worries about what the girls think, what the guys think," he continues. "If you like it, do it. To me, if you're trying to impress a girl, get a date, they're gonna like that more because you're a confident guy. That's what it comes down to," Tom Brady said of his feelings on style.
What are your thoughts on Tom Brady's new hair style? Tweet us @OMGNewsDaily or leave a comment below.
Here's Tom Brady. And here's Gisele dressed up like his new hair. http://t.co/UwOD9sw9Fu

— People magazine (@peoplemag) May 5, 2014