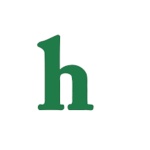 Tim McGraw is opening up as he speaks out about the fan slapping incident that recently took place at his Atlanta concert.
Tim McGraw speaks out about fan slapping incident
The country music superstar was on stage singing his hit song "Truck Yeah" when a woman grabbed a hold of him and wouldn't let go. The fan went so far as to rip his jeans, and nearly trip the singer up on stage when Tim reached down and "swatted" her on the head. The concert goer was then escorted out by security.
Tim McGraw's "fan slapping" video then made it's rounds online, and the singer took a lot of heat for putting his hands on the fan, who was obviously not respecting the star's personal space.
Tim McGraw opens up
Now Tim McGraw speaks out about the situation that made national headlines. "Sometimes things can lose context and perspective. I reacted in an instinctive, defensive way from my perspective of what was going on," McGraw tells ET Canada. I think it was an unfortunate situation, I think all the way around."
"But it happened, it happened in a split second, it was pure instinctive reaction, I think you just got to move on," he says. "It is one of those things that happen, nobody feels good about it, but there's nothing that could be done about it. You are in that position, you are out there, you are vulnerable, things happen and sometimes you react. There's nothing to be said about it."
What do you think about Tim McGraw's comments on the fan slapping incident? Tweet us @OMGNewsDaily or leave a comment below.